Dec 25 , 2011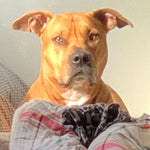 Many thanks to the ongoing effort of Sovren Tackas in placing the SleekEZ into the Australian retail market. The demand for the SleekEZ from our Aussie friends led us to seek a distributor in Australia so that horse and pet owners have better access to the product without the shipping costs when buying direct.
Presently, the SleekEZ is making headway into stores in Victoria, Australia. Following is only the beginning of what we expect to be a large list of retailers throughout Australia.
Competition Fire Appliances
P.O. Box 2
Maldon 3463
Phone: 0408146537
Saddleworld
122 Mollison Street
Bendigo, 3550
Phone: 0354430526

Underwood Pastoral Saddlery
9 Simon Street
Carisbrook, 3464
Phone: 0354641999
For more information regarding retailing, please email Trudy Merlo with Sovren Tackas at tim@mmnet.com.au.






---