Jul 04 , 2014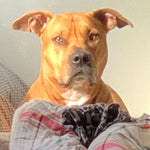 What is the SleekEZ?  Some sort of miracle grooming aid, perhaps, as claimed by many of its users.  We've put together a few questions and answers that might help you out in your quest for knowledge:
WHO CREATED THE SLEEKEZ?
The SleekEZ was created by SleekEZ, LLC, a company located in the USA and organized in Wyoming.  Our patent application is filed with the USTPO and we have requested that it be unpublished.
THE SLEEKEZ IS CREATED WITH WHAT MATERIALS?
The SleekEZ is comprised of a water-based ("green") lacquered, poplar wood handle embedded with a metal blade The blade material is manufactured from high carbon alloy steel. A special heat treating process gives a spring tempered hardness to back of blade. This quality allows more tension for added rigidity.  The unique wave tooth pattern is comprised of a unique tooth pattern manufactured exclusively for SleekEZ, LLC.  This is not a blade that can be purchased at your local hardware store or anywhere but with SleekEZ.
WHERE IS THE SLEEKEZ MANUFACTURED?
We at SleekEZ are proud to claim that our product is made 100 percent in the USA.  All products used in the manufacturing of the SleekEZ, from the wood, to the glue, to the blade, and the lacquer are manufactured in the USA.  We know that we can have our product made much less expensively outside of the US, but we feel that it is morally wrong to use labor that makes pennies per hour.  Furthermore, all of the components of the SleekEZ are "green" for a reason.  Countries outside of the US do not usually have the same standards set for release of pollutants and often dump toxins into their waterways injuring the same people that are getting only pennies for labor.  We don't want to contribute to such practices.
---