Nov 20 , 2011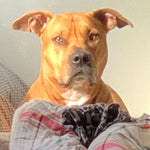 Wow! Time flies, doesn't it? However, as I reflect, 2011 was full of so much activity that it seemed like an eon since 2010. It was such an interesting year to so many I know...So many shifts as we all progress to where we need to be and go. It is very delicate, and I will leave it at that. I think most of us are aware of the many changes going on in the world and in our lives.
Regardless of all the activities of 2011, and those still in progress, the end of the year is approaching. We are all on budgets, no matter our circumstance. And, for most of us, we huddle with our families this time of year including us that have been blessed only in care of animals that we call "family". My familly? Myself, two dogs, one cat and five horses that are bonded in one circle of life.
SleekEZ is NOT charging any shipping through the holidays as a gift to you in celebration of the season and in celebration of family.
We (me and my "kids") want to thank all of our customers who have done nothing less than encourage and support our product in which we believe . We continue to work from the heart and there is no other way...
Regardless of what your situation is this winter season, please stop for a moment and grasp what your life is and realize whom your family is AND appreciate those around you that mean so much!
Peace, love and happiness!


SleekEZ
---