May 31 , 2012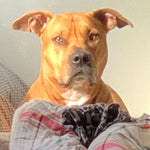 SleekEZ would like to thank each an every one of you who purchased our product in efforts to help us contribute to One Horse At A Time, Inc.
OHAAT is a 501(c)3 non-profit organization that provides financial assistance to horse rescues. They also are one of the few organizations that have a grant providing funds upfront for gelding stallions to reduce overpopulation and unwanted breeding. OHAAT is there for emergency medical funds and to help with feeding costs. OHAAT is located in Kentucky. http://onehorseatatime.org/OHAAT/
With your help we have been able to raise $825 over a 30-day period. SleekEZ allocated 50 percent of all "OHAAT" sales (excluding shipping and handling). We always want to give more, but every bit does help.
We have another fund drive beginning June 1, 2012. This drive will be for Brite Futures Farm of Pennsylvania.
Thanks again!
---