Apr 15 , 2013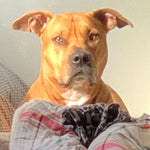 Bright Future Farms Equine Charity had such success with SleekEZ's Give Back Program last year that they requested another this year.
Beginning April 15, 2013 all supporters of BFFEC will need to enter "BFFEC" into the discount code box. SleekEZ will give back 50 percent of all sales with this code to BFFEC at the end of one month.
They are a 501(c)(3) equine charity that "saves, rehabilitates, and finds loving, forever homes for horses that have been abused, abandoned, or rescued from shipping to slaughter. [They] also provide permanent sanctuary to elderly and disabled horses that former owners have callously discarded."
For more information about this non-profit, please visit their website:
---