Apr 26 , 2012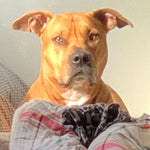 After a year of success since its launch, SleekEZ is proud to announce that the company has officially launched its Give Back program. The program gives back up to 50 percent of sales excluding shipping and handling to designated nonprofits for up to one month each.
"This is something that we had set our sights on from day one," said Jennifer Tipton, the owner and President of SleekEZ. "SleekEZ has been a good thing for us, and we want to share it with others. It is a win-win for everybody, and everybody is happy."
Beginning April 23, 2012, a fundraising drive has began for One Horse At A Time (https://www.facebook.com/OHAAT?ref=ts). This organization, started in 2008 by a group of women, helps support struggling horse rescues and also has its own "Gelding Grant Program." The gelding grant program is unique in that it helps pay for gelding stallions up front with the goal of reining in overbreeding.
Penny Austin, a representative of OHAAT had ordered a SleekEZ for her own use. A bulb went off and she contacted SleekEZ about possibly donating to OHAAT in some way.
"While this is something I have wanted to do from the start, I guess the hitch was how to do it," Tipton said. "So, I was open to ideas and Penny and I were on the same track. We set up a place to enter a code when ordering online for those wanting to contribute our sales to this particular nonprofit. Its only been three days into the 30 day drive and we are already half way there to the goal OHAAT has set. This is so very exciting. We are thrilled!"

---