Aug 01 , 2012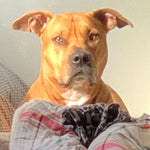 Many thanks to all of you whom purchased SleekEZ in support of Bright Futures Farms.
We had many people purchase combo packs which is the best way to go! Bev Dee of Bright Futures Farms finished off the drive with her own gift to give back! She had a drawing of all the names of those that purchased a SleekEZ and gave that individual a prize SleekEZ combo pack.
The winner? Congratulations Raymond Sherman! And, thank you, again, for your support to this wonderful organization.
SleekEZ donated 50 percent of all BRIGHT sales to Bright Futures Farm from a month-long drive through June 2012.
---