Aug 01 , 2012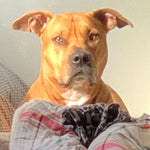 Beginning August 1, 2012 SleekEZ is happy to announce that our Give Back Program is sponsoring New England Equine Rescue North. http://www.neernorth.org/. Or, visit them on Facebook at https://www.facebook.com/pages/NEER-North/142102909138960. While you are there be sure to hit the "like" tab.
NEER North, LLC is based in Massachusetts and received its official federal 501(c)3 designation in January 2012. Many kudos to them for taking all the necessary steps to do so. Although NEER North is based in Massachusetts, they also support rescues in New Hampshire. The president of the organization is Mary Martin.
NEER North not only rescues horses themselves, but they also provide as much financial support as they can to other horse rescues. And, with the economy and droughts across this US, we all need to be helping each other out as much as possible. Although most are wise enough to not breed their horses for the time being, we still have many horses out there that have gave so much joy and use and have lost their homes or are starving. And, there are also many heartbroken horse owners that have been struck with bad times who must be crushed not being able to buy hay.
Please, to donate 50 percent of your purchase to this nonprofit rescue, type in "NEERNORTH" on the purchase page. We are running this drive for two months this time at the request of Martin. And, we are happy to do so. At the end of the period SleekEZ will submit to them 50 percent of the proceeds.
Thank you for your support! God bless you and all horses!
Jennifer Tipton
SleekEZ
---