May 25 , 2013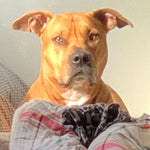 SleekEZ is pleased to announce that our customers may have easier access obtaining a SleekEZ from Dover Saddlery.
Dover Saddlery was founded in 1975 in Littleton, Massachusetts by USET 3-day event Olympians Jim and David Powers.  Dovers pride itself on quality equestrian tack and supplies.  Their specialty is geared for English riding, but they are diverse in all aspects of general grooming products.
Dover Saddlery sells products through its catalogs, online and through its 20 retail stores.  To find a store near you, please go to their website:  www.doversaddlery.com.
---