Jul 27 , 2013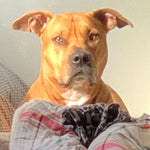 After pulling some strings, SleekEZ can now offer free shipping on international orders. However, there are strings attached.
The order must be $120 or more to have the shipping costs waived. That total is equivalent to six horse SleekEZs. The shipment will be sent via USPS First Class mail.
"We have had a number of inquiries over that past couple of years from Europe and Australia wanting breaks on shipping costs," Jennifer Tipton, president of SleekEZ said. "We also were sending SleekEZ to people that boarded at the same facility. So, it made sense to offer free as we occasionally offer free shipping within the United States."

Presently, SleekEZ has a significant amout of purchasers from France, England, Australia, Switzerland and Canada.
---